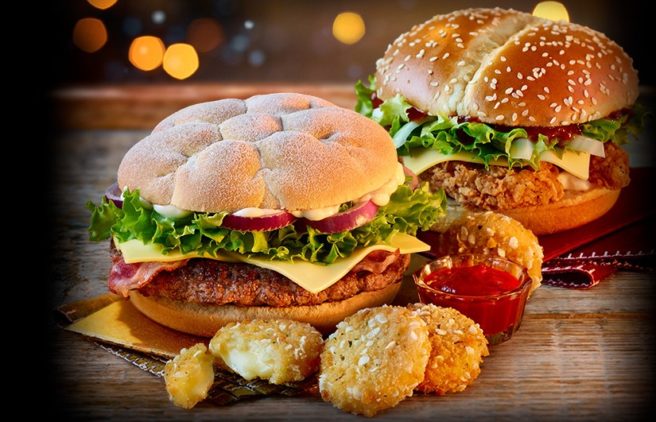 Dinner ideas: McDonalds has rolled out their brand new festive menu
You know the holidays are coming when McDonalds rolls out their Christmas menu.
Focusing on winter warming ingredients, the fast food brand have introduced two new burger concepts bursting ith festive flavour.
First up is the Spicy Chicken Winter Melt, which sees two juicy chicken selects smothered with roasted red pepper sauce and cheese.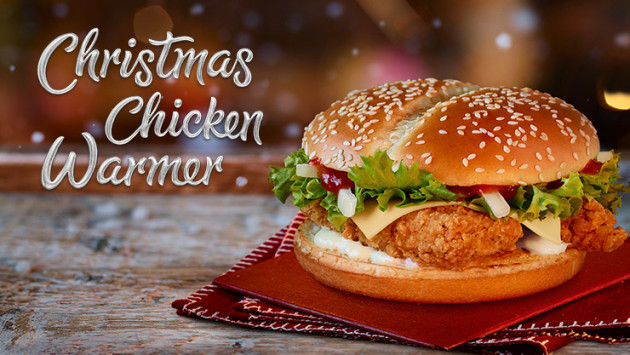 Second, McD's have created the Beef Winter Warmer, which sees beef, bacon, cheese and veg come together under a snowflake burger bun.
For the veggies in our midst, there are two meat-free options (however, vegans will have to sit this one out).
Replacing the classic mozzarella dippers are Festive Cheese Melt Dippers. Excuse us while we wipe the drool from our chins.
Rather than being stuffed with melted mozzarella, these bites are packet with fried camembert cheese and serves with a festive tomato dip. Delightful .
Back on the menu for a second year is the coveted Terry's Chocolate Orange McFlurry.
A cult menu item, we've been craving the orange and chocolate McFlurry all year.