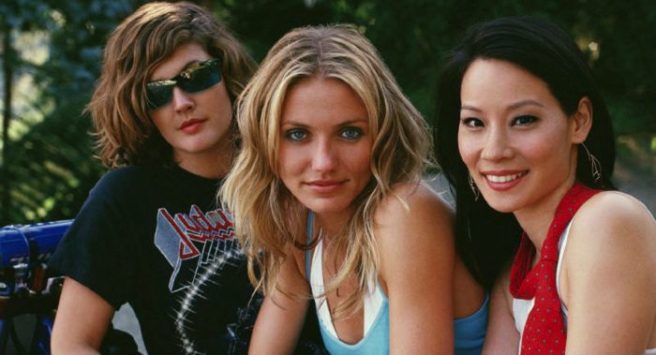 Charlie will see you now: Yep, the Angels are making a comeback
We thought we were totally over remakes, as there has been a long line of them over the past few years.
But, you're going to be super excited about this reprisal, especially after you see the woman who's behind it.
The Hunger Games star and all-round badass woman Elizabeth Banks has secured the remake and we can't wait to see what she has up her sleeve.
What's more, a release date has already been set for the film – June 2019.
The actress has been hired by Sony to revitalise the TV and movie franchise, however the cast details are still being kept under wraps.
The original angels were Farrah Fawcett, Kate Jackson and Tanya Roberts, and their roles were later adapted by Cameron Diaz, Lucy Liu and Drew Barrymore in the two films released in 2000 and 2003.
So far, the only others details being made public are that Elizabeth will produce the movie along with her husband, while The Lake House director David Auburn will write the script.