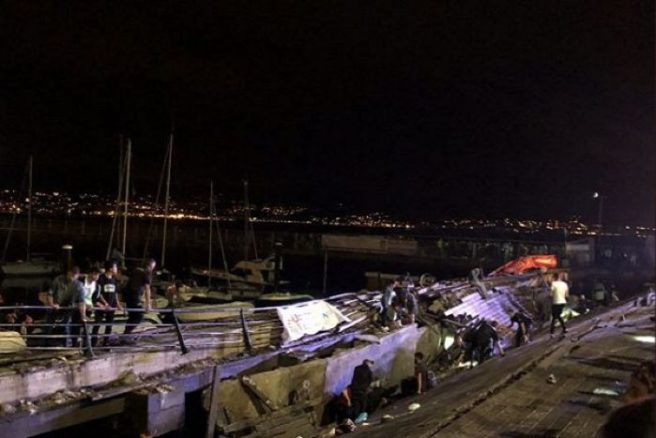 BREAKING: Over 260 injured in pier collapse in Spain
According to reports, over 260 people have been injured in a pier collapse in Spain. Five people are said to be in a serious condition.
Local government said people are being treated for a variety of injuries including broken legs, broken arms and head injuries.
It is believed the pier collapsed into the sea at midnight at the O Marisquiño festival in Vigo.
La ruptura del muelle de madera provocó la caída al mar de decenas de asistentes al festival O Marisquiño https://t.co/MibMPtkdYb pic.twitter.com/2fL0ypIS2o

— Noticias en Español (@NoticiarioES) August 13, 2018
A local newspaper said the pier collapsed just as musician Rels B took to the stage at the musical festival.
A 16-year-old concert goer told Spanish publication Faro de Vigo: "We were on the walkway when it opened up. I fell on people and people fell on me. I was hit on the head and then some sort of container fell as well. I tried to get out and someone helped me."
Another described the incident as "the worst moment of my life."
A full investigation is already underway.
More to follow.
Feature Image: @InfoEmerg