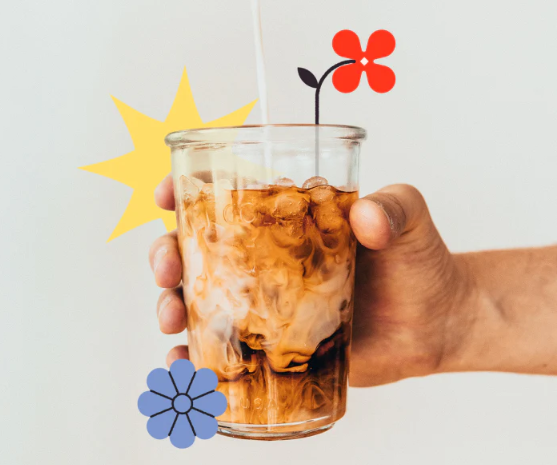 Best caffeinated protein shakes (high protein & low carbs)
Whether you're on a weight loss journey, or you're just trying to survive those busy mornings until your lunch break, you need that cup of coffee to get you together. Not only will it give you that energy boost and mental clarity needed to kick the day into high gear, but it will also suppress your appetite for a few hours so you don't feel that dreadful hunger pain in the middle of your 11 AM meeting!
But what if we told you there's a more effective way of preventing all those things, without dreading the hunger that comes after? What if we tell you that there's a healthier way to have your morning coffee, with just one added ingredient to keep you fuller for longer? Well, there is!
Caffeinated Protein is a delicious and filling drink that is sure to keep those hunger pains away.
What is Caffeinated Protein?
Caffeine Protein Powder is a pre-made blend of coffee and protein powder that provides you with double the benefits of each ingredient. Caffeine protein powder has taken morning coffee, from just a simple cup of hot tea to a delicious, nutrient-rich meal.
It's best to get a pre-made plant-based protein coffee powder to have on hand for convenience on those days when you have to be in and out of the kitchen in 5 minutes. Caffeinated protein shakes are especially great on days when you need that extra boost immediately. Not only is it convenient, but also filled with nutritional benefits when taken properly.
Benefits of Caffeine Protein Powder
If you're an avid coffee drinker or lover, and you also have protein shakes, then you know the benefits of drinking both regularly. Of everything we've already listed above, our favorite benefit is the fact that this supplement is high protein and low carb, making it the perfect drink for everyone.
Whether you're on a keto diet, trying to lose weight, or you just need a healthy breakfast alternative, caffeine protein is a great substitute that is healthy enough to work in most situations. So how do you make this tasty shake ?
Let's take a look at a few of the best caffeinated protein shake recipes, so you can whip this up in just a few minutes!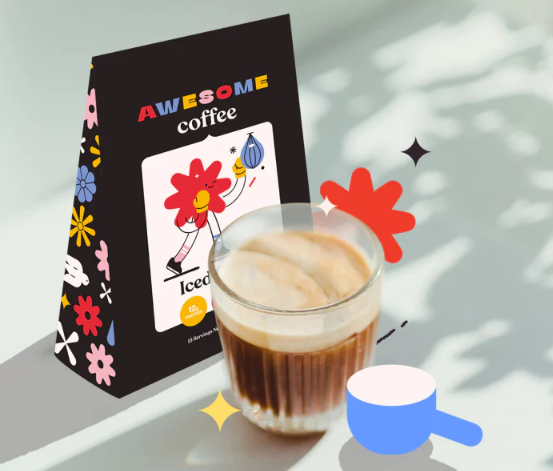 Caffeine Protein Vanilla Latte
This simple, but creamy protein coffee smoothie is a great way to bring some sunshine back to your morning. If you're a latte lover, like the average American, then this simple vanilla blend will remind you why you love it so much.
It's so good that it might also make you wonder, why have I never put protein in my coffee before? Here's the recipe!
Add crushed or cubed ice to a blender to your liking.
Add your caffeine protein powder blend.
Add a cup of unsweetened vanilla almond milk
Then add about ¼ tsp. of vanilla extract (or more if you'd like)
Next, add about a ¼ cup of flavored yogurt.
Lastly, add a sweetener of choice then blend until smooth.
The best thing about this recipe is that unlike those protein bars with caffeine that take a while to be digested, this caffeinated protein shake is absorbed straight into the bloodstream for faster impact! How cool is that?
Protein Coffee Smoothie
Next on our list is a caffeine protein smoothie that takes this from midday snack to meal replacement. With all the healthy, nutrient-rich ingredients, you'll be getting exactly the perfect blend of nutrients to keep you full, satisfied and productive at any hour of the day. Let's take a look at the recipe!
Begin by adding crushed or cubed ice to your blender.
Follow this up with your Caffeine protein powder of choice.
Next, you're gonna add cacao powder (to your liking), ¼ cup of oats, and just a sprinkle of ground cinnamon for flavor.
Now that all your dry ingredients are in the blender, add a cup of your milk of choice, and a banana.
Blend until smooth.
This protein shake will give you the drive and energy you need to keep going while giving you the perfect meal substitute because of how filling it is. We hope you enjoyed today's post, and try one of our recipes for the best-caffeinated protein shakes ever!