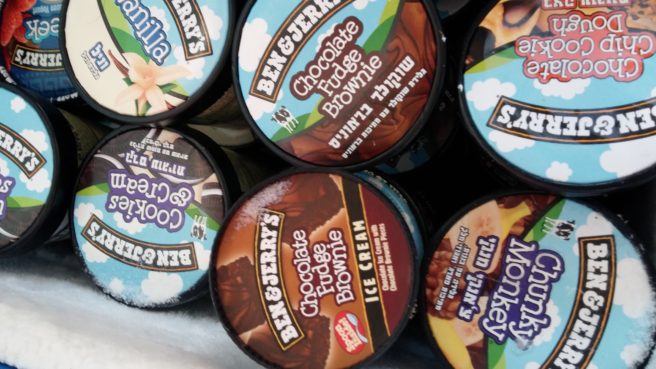 Ben & Jerry's are finally launching a non-dairy ice-cream in Ireland
Attention all vegan/ lactose intolerant sweet lovers – this one's for you.
Ben & Jerry's have announced that their non-dairy ice-cream will soon be available on these shores.
The range has been available in the US for some time now, however, despite repeated requests from dairy-free foodies in the UK and Ireland, the company have been slow to introduce the product on this side of the atlantic.
When will the vegan Ben and Jerrys be in Ireland I'm ready to eat 3 tubs of ice cream

— emma (@Dr4cul0id) April 26, 2016
If Ben and Jerrys bring the Peanut Butter vegan ice cream to Ireland I will be the happiest gal around

— megan (@megsoleil_) February 19, 2016
if ben and jerrys could sell their vegan ice cream in ireland i would be internally grateful

— kyra (@_kyradical_) February 4, 2016
So, what took so long?
Well, a statement posted on the company's official website revealed that the range has been in works for quite some time now:
"We couldn't keep the secret anymore… we are working on bringing Non-Dairy here! We hope to have it available in Ireland soon."
"We've been working on this for quite a while, and want to make sure these flavours live up to what Ben & Jerry's is known for: enormous chunks, delicious swirls and a commitment to values-led ingredient sourcing."
"Our Flavour Gurus have been hard at work to ensure they taste just as euphoric as our dairy tubs, which includes a lot of taste testing!"
BEN AND JERRYS VEGAN ICECREAM WILL BE IN IRELAND IN 2018

— F8 (@Iovehearts) July 14, 2017
The ice-cream makers could not confirm the exact release date, but they did advise customers to keep a close eye on social media for all the "latest non-dairy updates."
What a time to be alive!