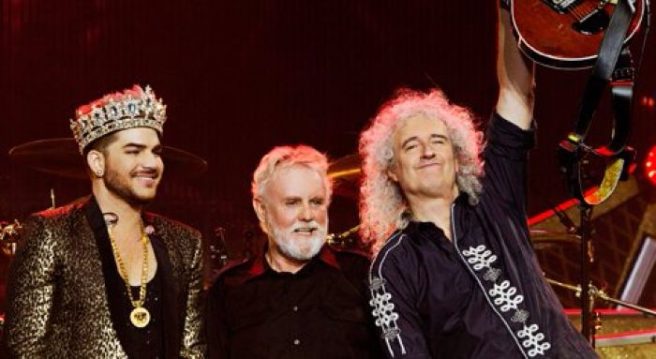 Amazing! Rock legends QUEEN have announced a gig at the 3Arena
Rock icons Queen will take to the stage in Dublin's 3Arena later this year.
The band, who will be joined by alternative musician Adam Lambert for the European tour, are hitting Dublin on November 25.
For their brand new European tour, the band are performing an entirely new show with epic production value.
.@QueenWillRock & @adamlambert to rock @3arenadublin @SSEBelfastArena in November #Tickets on sale Friday 9am >>>> https://t.co/lObUsiIug6 pic.twitter.com/vUJ4bUKKtQ

— Ticketmaster Ireland (@TicketmasterIre) April 18, 2017
Expect to hear We Will Rock You and We Are the Champions, as the band ring in the 40th anniversary of their biggest-selling studio album, News of the World.
According to MCD, Queen drummer and co-founder Roger Taylor says the 2017 tour "will look entirely different to the show we took around before.
"Production has really changed a lot, the things you can do now, you have a much broader palette, the technology has really come along."
"But we don't use it all. We don't play to click track. It's 100 per cent live. We're planning on doing stuff we either haven't done before or haven't done for a long time."
— Queen (@QueenWillRock) April 10, 2017
"We started as an albums band, that's what we were. The fact that we had hits was just a byproduct."
Tickets for this massive event will be priced from €87 including booking fee, and will be on sale from 9am Friday 21 April via Ticketmaster.
Oh, and while we have you; don't forget to have your say in the inaugural SHEmazing Awards this May! It's time to vote, and you can do it right here!