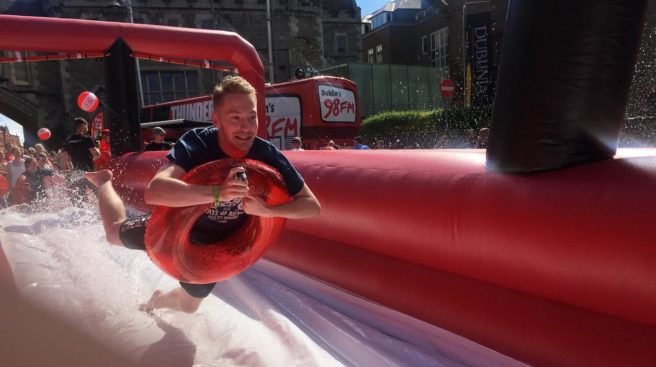 98FM's Big Slide Festival returns and it's bigger and better than ever
Last summer, the guys and gals over at 98FM treated the people of Dublin to the ultimate summer experience, and now the Big Slide Festival returns for its second year.
In partnership with Dublin City council, 98FM are bringing an enormous water slide back to its home on Winetavern Street, near Christchurch Cathedral.
Running from July 15 – July 16, the festival promises more sliding, music, entertainment and food than ever before.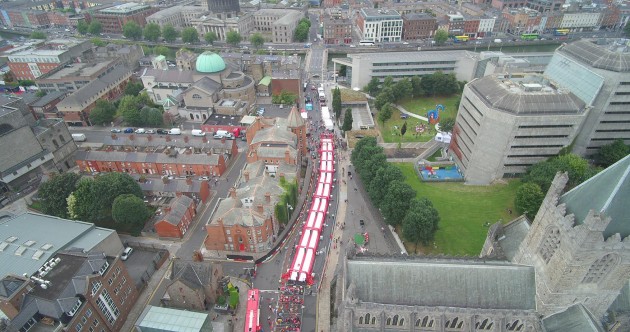 After descending down the slippery streets of Dublin, sliders will be able to enjoy the family fun zone in the Wood Quay Amphitheatre, located at the bottom of the slide.
Speaking about the Big Slide Festival, an tArdmhéara Bhaile Átha Cliath, Mícheál Mac Donncha said, "I welcome the return of this great summer event which is bigger and better than last year."
"Dublin City Council is delighted to partner with 98FM for this FREE family friendly festival and I encourage all Dubliners and visitors to make the big splash on Winetavern Street on the 15th and 16th July."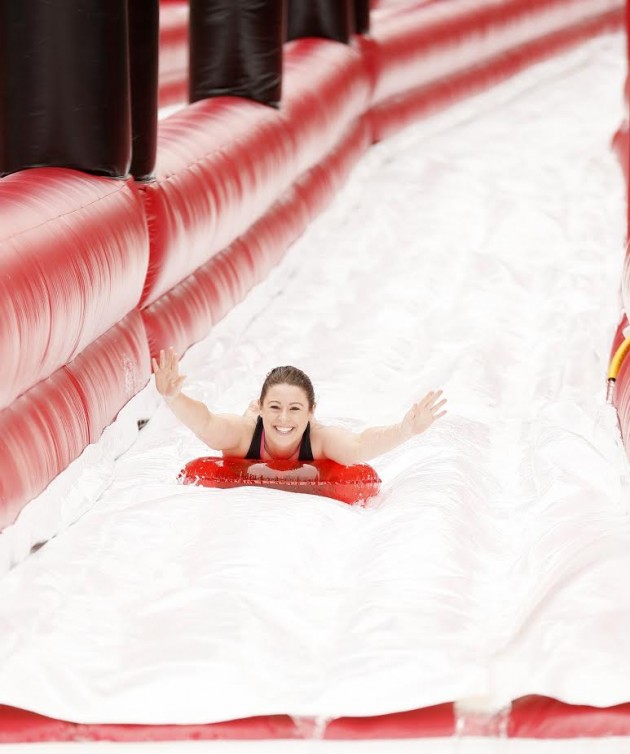 Want to get in on the fun?
You'll need to stay tuned to 98FM to hear when tickets will be available to register for online.
A total of 4,200 wristbands will available overall, with a limited number released each day leading up to the event.
98FM presenter Dara Quilty said, "After the success of last year's Big Slide I'm absolutely delighted to announce we're bringing it back. Last year was the first time Dublin had a 260ft water slide going through it and I guess this year is the second!"
"We've made some adjustments and the slide is going to be way faster, way wetter and way more fun this year. Bring it on!"
This is a free event, suitable for all ages. There will be changing facilities on site but no baggage storage so be sure to have someone with you to take care of your belongings while you slide.
Health and safey officers, paramedics and lifeguards will be on site to ensure the event is safe as well as fun.
98FM's Big Slide Festival takes place on July 15 (10:00am -6:00pm) and July 16 (12:30pm – 6:00pm).
Wetsuits at the ready, ladies!