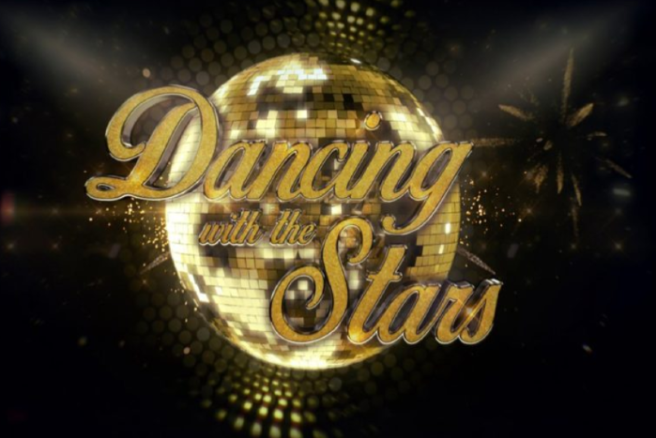 Dancing With The Stars FINALLY reveals celebrity partnerships
The celebrity and professional dancer partnerships have been revealed for RTÉ One's Dancing With The Stars, which is set to air this Sunday at 6:30pm on RTÉ One.
Presenter Bláthnaid Treacy announced the long-awaited pairings earlier tonight, days before the show's return.
First up, legendary rugby star Peter Stringer; the sports celebrity has been paired with Ksenia Zsikhotska. The dancer has taken part in the show for three years and achieved huge successes with her partner Ryan McShane.
She danced with GAA correspondent Marty Morrisey last year, so is up to date will the sporting world: "I'm so excited to be back on Dancing with the Stars and to start the creative process for season three. Choreography and dance is my passion and I can't wait to push myself and Peter to the max."
Fashion stylist Darren Kennedy has been partnered with Karen Byrne, who is the current champion after winning the show with Jake Carter. She competes worldwide and represents Ireland in major competitions:
"I love being back on season three of Dancing with the Stars and I can't wait to take to the dance floor with my partner Darren. We get on so well I feel like I know him for years already. He has great potential so hopefully I can keep the glitter ball for another season! Bring on Sunday!"
Actor and comedian Eilish O'Carroll will be dancing for the trophy with Ryan McShane, who was partnered with Erin McGregor last year.
"I can't believe how lucky I am with my partner this year. I feel so delighted that take to the dance floor with her. Can she win? Though the odds may be against her I think there is a real chance she could."
Former Love/Hate actor Johnny Ward will take to the dancefloor with Emily Barker, who was paired with Rob Heffernan last season. She has recently toured with former Strictly Come Dancing winners Louis Smith and Jay McGuinness.
She can't wait to return for another season in Ireland, after touring the UK in competitive dancing competitions;
"I'm loving being back for season three. I love everything about the show and Ireland. Working with Johnny has been so much fun and we've been working hard and ready to hit the dance floor.'
Country music sensation Clíona O'Hagan has been matched with Robert Rowiński, who danced with Maia Dunphy last year.
Competing in five seasons of the Polish equivalent of DWTS, he won the final season and has a 25 year dance career.
Regarding his pairing with Clíona, he said; "I feel so much more experienced after last season of Dancing with the Stars. I won the Polish version of the show, and after one year here I think I know what Irish audiences want."
"With Cliona as my celebrity dance partner the dream to win is possible! Working with her is a pleasure and she is so happy, social and enthusiastic that our hard work together has become easy. I can't wait for series three and having Cliona by my side will be epic!"
All-Ireland winning Dublin footballer Denis Bastick has been partnered with Valeria Milova, who has won the show twice.
Valeria commented on her competitive pairing, referring to Denis as a 'gentleman';
"I am very excited to be back on Dancing with the Stars. I love beng part of the show that bring high quality dance and entertainment to viewers each week."
"Denis is a real gentleman and is very easy to get along with. I really enjoy working with such a dedicated person and can't wait to hit the dancefloor with him on Sunday."
Young Offenders star Demi Isaac Oviawe will perform with Kai Widdrington, who danced with Anna Geary last year.
He appeared on ITV's Britain's Got Talent in 2012 and reached the final with his partner Natalia. He returned in 2014 and reached the semi-finals supergroup Kings & Queens.
Speaking about dancing with Demi, he said; "I am super excited to be back for the third series of Dancing with the Stars. Demi is an amazing dance partner and I can't wait to hit the dance floor again this season."
Comedian Fred Cooke will grace the dance-floor with Giulua Dotta, who has years of experience under her belt with Australia's dance scene, including Dancing With The Stars Australia.
Giula commented; "Mark Twain once said, 'Find a Job you enjoy doing and you will never have to work a day in your life.' And I think I have found my one! A dream job, with a talented cast , an amazing crew and Fred is a super partner."
Broadcaster Mairead Ronan will join Kilkenny dancer John Edward Norton on Sunday, who represented Ireland at World and European Championships.
John spoke about Mairead earlier today, saying; "I'm so thankful and excited to be back for season three of Dancing with the Stars."
"Myself and Mairead are having the craic and working hard in rehearsals. I admire her so much for the hard work she is putting into the show, while juggling her family life. I can barely mind myself let alone three children! Here's to another great season."
Award-winning actress Clelia Murphy has been paired up with Vitali Kozmin for the show, who danced with Alannah Beirne last year. Describing his happiness on the show, Vitali said:
"I'm so happy to be back, it's always a very special experience. I'm looking forward to the performances on Sunday night and to be creative in front of the amazing audiences. It's a pleasure working with Clelia, she has an awesome personality and I can't wait for viewers to see it on the show."
Last but not least, Holly Carpenter has a brand new dancing partner following the attack on Curtis Pritchard.
Pritchard was assaulted and luckily aided in the attack by his brother AJ on St. Stephen's Eve.
The dancer was knocked unconscious and suffered a potential broken nose, blurred vision, a split lip and knee injury and now is forced to take at least five weeks out of dancing.
Australian choreographer Trent Whiddon will fill in for Curtis until he recovers from his operation and returns to the show.
Trent opened up about the opportunity, saying: "It's a little bit bittersweet joining the show in this situation. I wish Curtis a speedy recovery and look forward to performing on Dancing with the Stars and working with Holly until he gets back."
Holly commented; "Trent has saved the day and I feel really lucky to get the opportunity to learn from two amazing professional dancers now,"
"Trent and I are getting on so well already and we've hit the ground running and will make the most of every rehearsal we have before our first performance together."
We cannot wait to see how these partnerships pan out, who is your favourite coupling?
Dancing With The Stars airs this Sunday, January 6 at 6:30pm on RTÉ One.
Don't miss the first evening of glitz, glamour and glitterball trophies on the dance-floor.