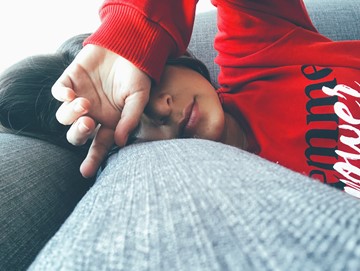 Feeling drowsy? Try these 5 exercises to give your body a boost
Think about your typical work day: is there a point where you hit a wall, when your body and mind start to feel lethargic? If so, then you're not alone. Most people experience peaks and dips throughout the day thanks to the human body clock. Just after lunch is a common time, otherwise known as the 'Afternoon Slump'.
However, these slumps can be inconvenient. Maybe you're halfway through a big project and can't afford to lose time in a daze. Or maybe you just don't like that drowsy feeling.
Either way, there are lots of quick-fix solutions you can do in a few minutes that will zap your body and get you back on track. Here are 5 of the best.
Targeted gentle stretches
Finding a space away from your computer has two big benefits: first, you'll have a dedicated area to move around in, free from obstacles; second, it'll pull you away from the internet's galaxy of distractions, from email alerts to online casino games.
Once you have this space, then get stretching. Ever wondered why you stretch when you wake up? It's your body's natural way of waking up your muscles which have been inactive all night. It helps circulation and gets blood flowing to your heart to give you an energy boost.
If you're not sure what to do, then try a simple head-to-toe stretch or pulling your knees up to your chest for 30 seconds, both while lying down. The best stretches are often the simple ones that target common stress areas, like the back and neck.
Light yoga moves
If you feel like taking things up a gear from just stretching, then light yoga moves are ideal for beating away midday fatigue.
The Downward Dog is probably the most famous, but there are hundreds of alternatives that yoga lovers swear by.
Here's an example: The Child's Pose. Sit down on a mate cross-legged, then lean forward as far as you can, so that your upper body is touching the floor and your arms are outstretched. Then walk your hands from side to side and feel it stretch your hips and joints.
There are many awesome YouTube yoga influencers like Adriene Mishler and Sarah Beth. Their soothing voices are a great way to ease yourself into a new day.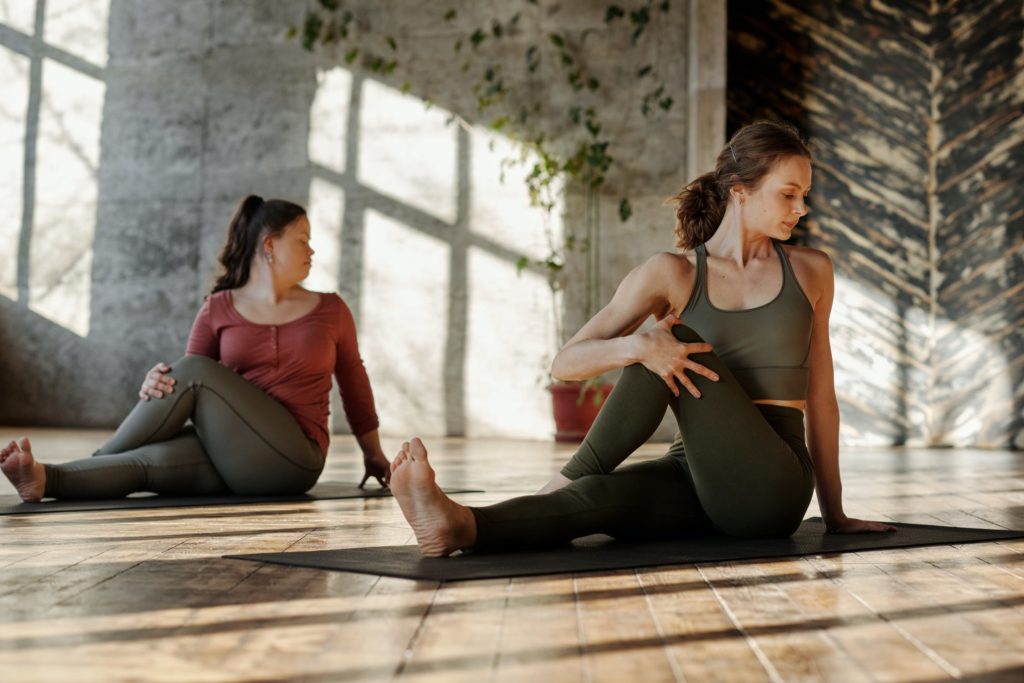 Mobility exercises
Sometimes drowsiness is just down to us not using our joints for a while. This might sound pretty serious, but it's actually quite common for people who work in stationary roles in offices or public transport.
The best way to give your joints a zap of energy is to do simple mobility exercises, or CARs – controlled articular rotations. These are where you rotate your wrists, hips or shoulders for a minute or so to expand their range of motion. They're a great basis for more complicated joint exercises, such as lunges.
If you're really pressed for time, or you work in a shared office with no chance of escape, you can even do these in your chair discreetly. Just roll your joints in a circular motion to kickstart your blood flow.
Low-grade cardio
When we think of cardio, we might conjure up images of sweating runners and gurning cyclists. Cardio doesn't have to be stressful, though.
If you get the chance, go for a lunchtime walk, jog or even a swim. All of these low-grade exercises are great at re-focussing the mind and getting us back on track.
Just don't forget to take your swimming gear to work if you choose to hit the pool halfway through the day!
The plank
This last one may sound simple, but it certainly isn't the easiest. 'The Plank' is famous for working many areas of your body at once, most notably the core which is essential to your posture and upper-body strength.
Fitness fanatics swear by this wonder-exercise, and it's a great way to plug your body into the day. It's also great for those who don't have much time, either, as it only takes a minute or two.
To develop a steady plank routine, just start off by doing it for as long as you can. Then, try and do five seconds longer the next day; then, five seconds more the day after that. If you can do this, you'll find you quickly increase your core strength, which helps improve blood flow and stave off fatigue.
So, the next time you find yourself hitting the wall, give one or two of these exercises a blast. You may find it's just what your body needs, and that unproductive tired spells become a thing of the past.