Cannes leaders sign gender equality plegde following protest
The leaders of Cannes Film Festival have signed an historic gender equality pledge promising to make the selection process more transparent going forward.
It comes after a number of female film stars came together to stage a protest against gender discrimination in the industry on the festival red carpet over the weekend.
Cate Blanchett, Kristen Stewart and Selma Hayek were among those who took part in the demonstration on Saturday, which saw a group of actresses and film-makers link arms as they walked the red carpet.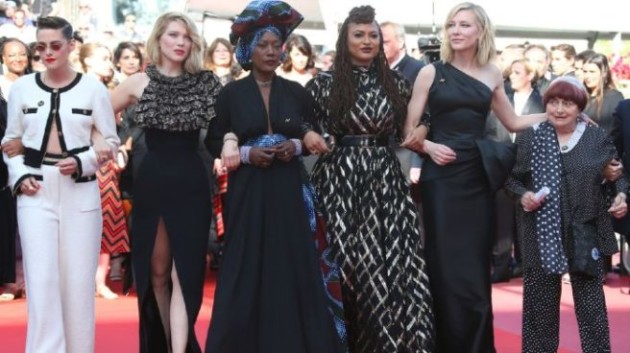 Speaking to reporters, Cate Blanchette made a powerful speech about the importance of the cause.
"Women are not a minority in the world, yet the current state of the industry says otherwise," she declared.
"We are 82 women, representing the number of female directors who have climbed these stairs since the first edition of the Cannes Film Festival in 1946. In the same period, 1,688 male directors have climbed these very same stairs."
Cannes director Thierry Fremaux signed the pledge in front of a large crowd as the nine-member jury, which included Cate Blanchett, Kristen Stewart and Ava DuVernay, watched on from the front row.
Mr Fremaux said: "We hope that Cannes will welcome these new initiatives. We hope that it will reinforce the realisation that the world is not the same anymore. The world has changed.
"We must question our history and our habits."
Cannes is first film festival to signed the pledge but it is expected that others will follow suit.