Best CBD Gummies: Buyer's Guide
Best CBD Gummies: Buyer's Guide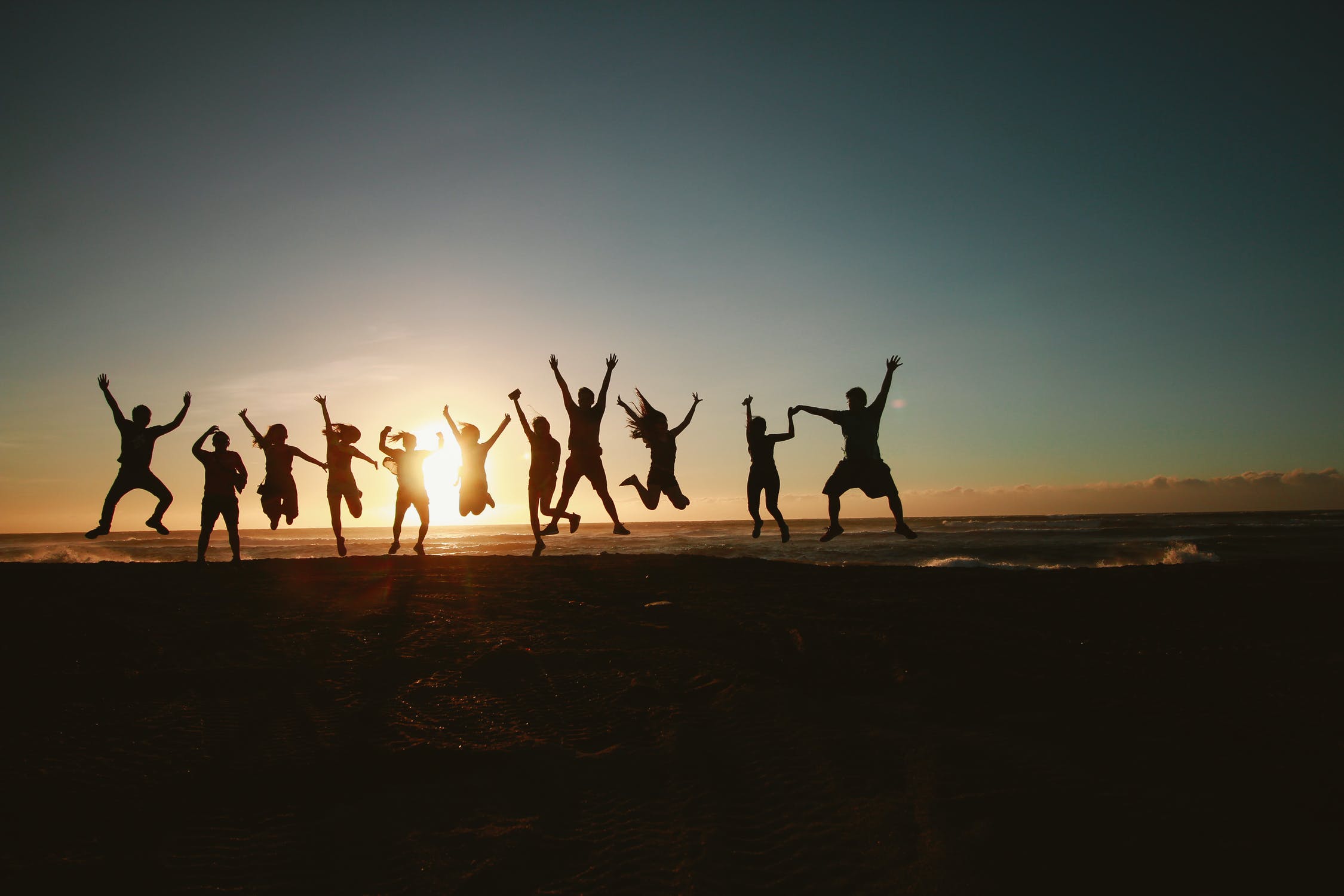 A section of the pharmaceutical industry is staring at a risk associated with research. CBD is now the in-thing. Relentless efforts in the study of alternatives to pharmaceutical drugs have led to the birth of CBD. Consumers now have options for pharmaceutical prescriptions. Doctors are now considering CBD prescriptions for people with specific ailments that medical drugs seem not to manage. Moreover, prolonged use of medicinal drugs is continually posing underlying risks to users. Researches and manufacturers are taking advantage of this and filling the market with options. CBD products have gained popularity as an alternative to medicinal drugs for specific ailments. Consumers are now spoilt for choice, with the products coming in various forms to cater to diverse tastes and preferences. You can now choose between CBD cream, CBD tinctures, and CBD pills. While at it, another way of ingesting CBD is gaining popularity- CBD edibles such as gummies. The gummies have taken the market by storm as manufacturers try to out compete each other. As you consider using gummies, this article will make it easy for you. The best CBD gummies are at this moment reviewed for you.
What are CBD Gummies?
Daily supplements are becoming popular through the use of CBD gummies. In a layman's language, you can call them sweet candies that have been infused with a certain level of CBD oil. Apart from CBD oil, they contain other ingredients like sugar, cane juice, and other preservatives. On a larger scale, gummies do not have THC traces, and thus most of them are non-psychoactive.
How to Choose the Best CBD Gummies?
With the market currently flooded with gummies, you need to be informed with the criteria for selecting the best products. A CBD gummy is not just that; different manufacturers rank differently in the eyes of consumers. For you to choose the best CBD gummies here are a few tips.
THC Content
Be very cautious when it comes to THC content in CBD gummies. The presence of THC levels over 0.3 % will certainly have psychoactive effects. Moreover, such levels can be detected in a drug test. Most manufacturers label their gummies with THC levels; go for gummies that have less than 0.3% THC.
Third-Party Testing
Consumers like to have an assurance that the product they are buying meets specific quality standards. Some manufacturers are cognizant of this and have made a provision through testing their gummies by independent laboratories. As a consumer, you can check the third-party lab results to verify the quality of the products before purchase.
Extraction Method
Several methods are used in extracting CBD oil from the hemp plant. Some manufacturers opt for cheap methods, while others go for state-of-the-art methods. CBD oil extracted using the CO2 method ensures that the oil is clean and of high quality. The extraction method also ensures that no chemicals are left in the CBD oil. You should go for gummies whose CBD oil has been extracted via this method.
Best CBD Gummies Brands
Specific brands will win your heart as a consumer. The preference is primarily determined by the satisfaction of a product achieves. You are swayed to buy a product based on your needs to be fulfilled. Among the many CBD gummies for sale, here are some of the best brands that impress consumers.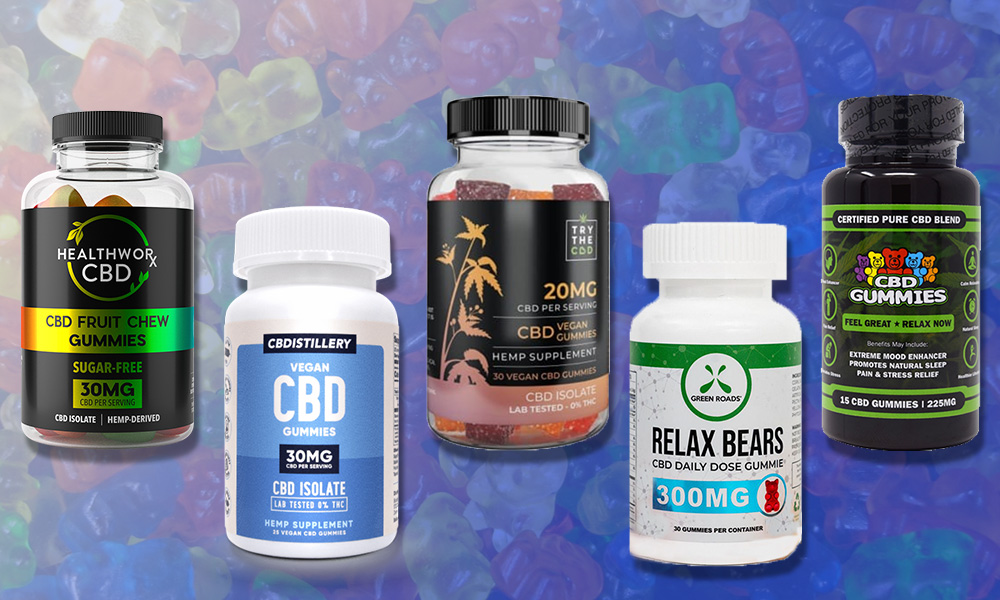 Try the CBD
Their CBD gummies come infused with 20 or 30 mg of CBD. It is made from organic ingredients, including turmeric, grape juice concentrate, tapioca syrup, and cane sugar.
Key Features
The gummies come either vegan or sugar-free. They are tested by third-party laboratories to confirm that they do not contain THC. The gummies come in natural flavors for your preference.
Pros
The gummies do not have any THC thus no psychoactive effects after using them
For guaranteed quality, the gummies are subjected to third party laboratory tests.
The gummies assist in boosting your immunity since they contain vitamin C.
The gummies are free of vegan and sugar-free, thus catering for a broader niche.
Cons
The gummies are not recommended for expectant and lactating mothers.
HealthworxCBD
The gummy is made from non-GMO industrial hemp. It is infused with 30 mg of CBD. It is sugar-free and does not contain any gluten, the levels of THC in these CBD gummies for sale are also at zero.
Key Features
You earn points when buying this product. The accumulated points can be used to buy products from the same company in the future. The oil used to make this gummy is extracted using safe methods. Its hemp is grown in the United States using safe farming practices.
Pros
The gummy does not contain THC, thus any psychoactive effects to users.
The gummy is non-GMO
The product does not contain any gluten and sugars
The gummy does not contain any pesticides and heavy metals. It is thus safe for human consumption.
Since it is extracted using CO2, the product is guaranteed to be pure and safe.
The gummy has an enhanced flavour. i.e., fruit flavour for enjoyable chewing.
Cons
The CBD gummies are not safe for children and those with underlying medical conditions.
Hemp Bombs
The gummies come infused with either 15 or 25 mg of CBD. They come in three variations of original gummies, sleep gummies, and high potency gummies.
Key Features
The gummies are made from industrial hemp grown in the United States. They contain less than 0.3% THC and are subjected to independent laboratory tests.
Pros
The gummies are subjected to lab tests at multiple stages, thus guaranteeing quality.
Less than 0.3% THC will not have effects that can alter the mind, thus safe to users.
The gummies are free from pesticides, heavy metals, and residues.
The taste of the gummies is enhanced through yummy flavors
Cons
The presence of THC in the gummies may be detected during a drug test
Expectant mothers and those breastfeeding are advised not to use the product.
CBDistillery
The gummies are derived from industrial hemp grown using organic practices. The gummies are non-GMO and come infused with 30 mg of CBD.
Key Features
The US Hemp Authority certifies the gummies. They have a natural flavor and do not contain any THC.
Pros
The gummies are non-GMO, thus retaining their inherent quality.
The product is subjected to independent lab tests for assurance of purity and potency.
The US Hemp Authority certifies the gummies as a quality control measure.
Vertical integration ensures that there is control of the product from sourcing to placement on the shelves for sale.
The gummies are free from allergens and gluten.
Cons
The gummies are not suitable for those who are pregnant and breastfeeding.
Green Roads 
The gummies are formulated by pharmacists from the hemp that is grown in the United States. You can treat yourself with the nightly routine or a chocolate bar infused with CBD.
Key Features
Pharmacists formulate the ingredients of the gummies for safety and effectiveness. You can get access to its lab results by simply scanning the QR code on its bottle or chocolate bar.
Pros
The gummies are made from quality ingredients and do not contain any pesticides or heavy metals.
The products are subjected to independent laboratories for testing of potency and purity. You can access the lab results by simply scanning the QR Code.
The hemp oil is extracted using safe methods, which enhances the quality of the gummies.
For taste preference, the gummy comes mixed with chocolate for a pleasant taste.
The gummy is made from natural compounds with no artificial additives
Cons
The gummy is not recommended to you if you are taking other medication. You need to consult your doctor first since it may interact with the drugs causing undesired effects.
Charlotte's Web
The gummies come infused with 10 mg of CBD. They are designed to help you keep calm, sleep, and recover. Each serving has two gummies.
Key Features
Its CBD is made from a whole plant extract with natural ingredients added. Its flavours are made from vegetables and fruits, keeping it all-natural.
Pros
The whole plant hemp extract delivers additional benefits to users as compared to CBD isolate. Melatonin will help users with sleep problems.
The gummy comes flavoured for enhanced taste
It served a wide variety of needs including inducing sleep, bringing calmness and enhancing recovery
The gummies are gluten-free
Cons
Since it is a whole plant extract of hemp, it may contain THC that brings in the psychoactive effects to users
The product is not ideal if you are looking for pure CBD or CBD isolate. It is not fully refined to filter other components.
Royal CBD
The gummies are bear-shaped and infused with 10 or 25 mg of CBD. They are made from industrial hemp cultivated with safe and organic farming practices.
Key Features
The gummy has a sweet flavour for a great taste. The gummies do not contain THC and are considered acceptable in all the fifty states.
Pros
The gummies are non-GMO hence natural quality is preserved
THC levels of less than 0.3% ensure that users do not get psychoactive after consuming it.
The gummies are made from high-grade hemp for superior quality
Each batch of the gummies is subjected to third party lab tests for potency and quality. Consumers can access the lab results for assurance.
Cons
If you have underlying medical conditions, the gummies are not suitable for you.
Expectant and lactating mothers, children are not advised to use these gummies.
Is it safe to take CBD gummies?
CBD gummies are safe for human consumption, just like other CBD products. They are manufactured with the safety of users in mind. However, if you are currently on other medications, it is advisable to consult your doctor for advice. CBD may interact with the other prescribed medicines and cause undesired effects in your body.
Users have reported some minor side effects which you may or not experience when consuming CBD gummies. They include:
Experiencing a change in appetite where some people have had increased appetite
Having a dry mouth. Some CBD compounds interact with receptors that control the production of saliva hence the dry mouth effect.
Loose movement of the bowel, which bring digestive issues like diarrhea. Such is the case where CBD products gummies have been consumed in excess.
Finding the right dosage for you
Unlike pharmaceutically prescribed drugs, CBD gummies do not have a straightforward dosage. A CBD shop will sell you the product without the prescription. Different people will respond differently to the same dosage of CBD gummies. The dosage is affected by several factors like body weight, the condition you are trying to manage, your tolerance to CBD, and the method of ingestion.
To arrive at your right dosage, you need to start with a small intake of the gummies, monitor your symptoms with the consumptions. If you do not feel relief or the desired effect, gradually add the amount of the gummies as you monitor your signs. The amount of CBD gummies consumed that give you relief for your condition is your right dosage.
Where to buy the best CBD gummies?
A CBD shop is one of the places you can buy the best CBD gummies. When you buy CBD products, be sure to get value out of your purchase. Of essence is to follow the guidelines on how to choose the best CBD products. Most manufacturers sell their products online with attractive discounts to buyers. Shipping to your doorstep is also available at a fee or free with purchases beyond a certain amount. Heck, even platforms like Amazon stock these products.
With fake CBD products and other knockoffs being sold by unscrupulous dealers, finding the best gummies can be a challenge for starters. The best gummies will help you to manage your condition effectively. You will not only end up healthy but also satisfied. This article has given you a head start when you want to buy CBD products.
Will CBD gummies appear on a drug test?
Drug tests look for THC metabolites, and since CBD gummies don't contain THC, you've got nothing to worry about. However, that might not be entirely accurate as most CBD gummies do contain small, almost negligible traces of THC. Consuming a moderate amount of CBD gummies that contain less than 0.3% THC won't produce any psychoactive effects and normally won't show up on a drug test.
Most manufacturers label the THC content on their products, but since the cannabis market is still highly unregulated, we recommend you buy from reputable sources. Any THC amounts higher than 0.3% might turn up as positive during drug testing. Of course, it all depends on how much you consume.
Reasonable daily consumption of CBD gummies with less than 0.3% THC gives your body enough time to expel THC. That might not be the case with larger doses, or with THC edibles. Luckily, those levels would still be low enough to allow you to cleanse from THC if you're ever facing a drug test, as this study shows.
So, if you're worried about drug testing, stick to products with less than 0.3% THC that are made by reputable companies. They're usually undetectable by drug screens.
————————————————————
The information provided on and accessible from this page/website is for informational purposes only and should not be considered to be healthcare advice or medical diagnosis, treatment or prescribing. None of this information should be considered a promise of benefits, a claim of cures, a legal warranty or a guarantee of results to be achieved. This information is not intended as a substitute for advice from your physician or other healthcare professionals, or any notifications or instructions contained in or on any product label or packaging. You should not use this information for diagnosis or treatment of any health problem or for prescription of any medication or other treatment. You should consult with a healthcare professional before altering or discontinuing any current medications, treatment or care, starting any diet, exercise or supplementation program, or if you have or suspect you might have a health problem.