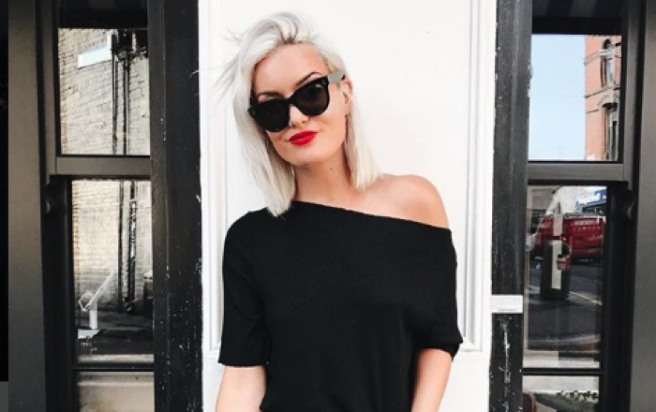 Anouska Proetta Brandon reveals self image issues after hair disaster
Irish mega blogger Anouska Proetta Brandon has taken to social media to reveal her recent self confidence issues.
After bleaching her hair white blonde, the influencer suffered the after effects of over-bleaching, leading to her hair falling out and shortening.
While most social media stars rarely pull back the curtain to reveal that their lives aren't exactly picture perfect, Anouska opened up to her 104,000 followers to discuss how her self image has been impacted by the mishap.
Almost every girl who has picked up the bleaching brush has felt the after effects, and the photography enthusiast is no different.
'I've had an absolute disaster with my hair, and it just seems to keep getting worse,' she told her Instagram followers last night.
'I've been really depressed about it, and I've been crying every day for the past two months.'
'Being in the industry that I'm in, where it's very much about how you look, it's been very hard and very depressing.'
'What's been happening to my hair has shattered my confidence.'
'This has just made me so self conscious.'
Anouska has now opted for a wig to cover the issue, after finding that a micro-fringe and brunette chop wasn't for her.
The blogger also emphasised that she understands that she is lucky to have lost her hair through a beauty disaster rather than a medical issue, but that she has been feeling down about the issue.
We couldn't commend her enough for sharing her hair disaster with her followers – after all, who knows how many of them could be suffering with a similar problem.