3 Types of software essential for running your online business
3 Types of software essential for running your online business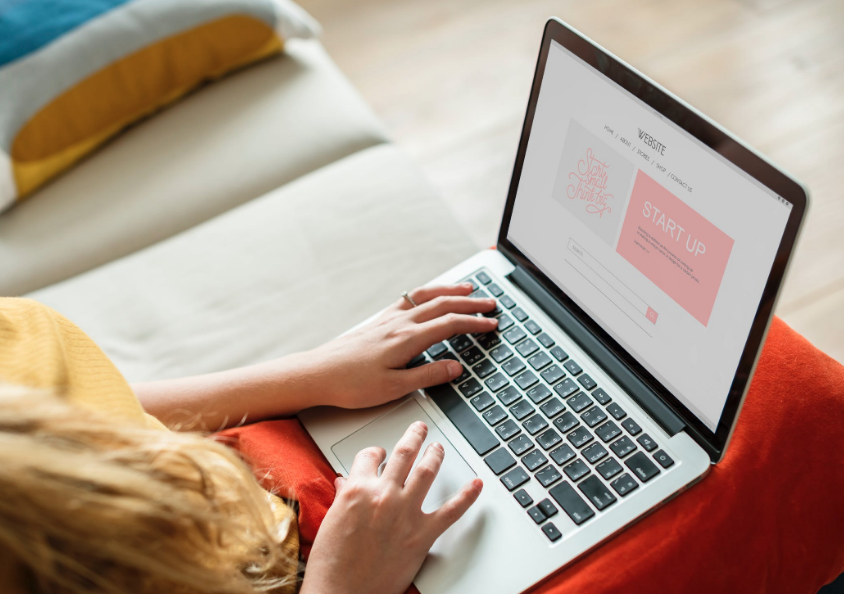 These days, not having an online website for your business equates to client loss. After all, more and more people rely on the internet and the virtual marketplace to find the products and services that they need. But running an online business can be intimidating. This is especially true for small businesses that are struggling completely with the big entities.
Here's the thing, if you know which tools to use to run your business online, your chances of success are higher. What's even better is that these tools are either free or inexpensive.
Email marketing
For every dollar spent, your investment in email marketing will return 4400% and $44. Not bad if you need to prove the ROI and effectiveness of your marketing efforts.
Combined with direct mail marketing, emails prove to be an effective strategy in marketing your business, generating leads, and increase your online exposure. And with tools for email automation, such as HubSpot, using this medium is so much easier and more affordable.
Just view HubSpot pricing in comparison with their competition SharpSpring, and you'll see how you can succeed with email marketing.
For a successful campaign, it is important to:
● Know your goals. Are you using email marketing to bring in new subscribers, nurture or re-engage existing ones, or to boost engagement?
● Know your target audience. This will help you craft the right message and to personalize every email sent.
● Know the right email type to send. You need to be familiar with promotional emails, transactional emails, and relational email so you can send the right one for a particular goal.
● Know how to use technology wisely. There are email marketing services that you can use, software for automation, and in-depth analytics of the performance of your campaign.
Social management tools
In the US, 77% have a social media profile. In the rest of the world, the number has reached 2.34 billion and is predicted to grow to almost 3 billion by 2020. Imagine what you can do if you can harness the power of social media and direct every user to your business.
Although your efforts are contingent to the number of target consumers on social media, the channel remains a great place to find leads.
Using a social media management tool, you can maximize business reach and bring potential customers to your doorstep.
Some of your options include:
● eClincher, a user-friendly yet comprehensive platform that lets you automate content posting, publish & RSS content, boost social engagement, and many others.
● Buffer, a well-established platform that lets you integrate different social networks in one place. Manage Facebook, Instagram, Twitter, and the like without the need to log into different accounts.
● Sprout Social, combines a variety of social media tools for analytics, monitoring, scheduling and other features.
Whichever tool you use, make sure you can do the following:
● Measurement and Reporting
● Effective Content Creation
● Community Management
● Advertising Management
● Strategy Development
Make sure to choose the right social media tool for your business. Find out which network a majority of your clients use and frequent to guide you in making the right decision.
App Development
Nearly every tool and software that you need to work or run your business has an equivalent app, mobile or otherwise. Because apps help simplify the way you do things and even how certain programs work, you should consider having one developed for your products and services.
Depending on your target market, your app can be made for desktop computers, iOS, or Android.
If your target audience relies primarily on mobile devices, take advantage of mobile app development. But don't just rely on regular apps. Go for full customisation.
Why?
It is easier to maintain since it is created specifically for your business needs. Considering that you know the ins and outs of your company, maintenance should not be a problem.
You are not dependent on a development company. The problem with regular apps is that if the development company no longer supports them, they're no longer useful. This isn't usually the case with custom apps.
It is highly scalable and will grow with your business. In the event that a business process changes or that new resources and capabilities are in play, adjustments to the app can be easily made. It can be integrated with existing software. It's just a matter of telling your developer to tailor the app to the current business software that your company is using. Apps improve customer relationship starting with push notifications that help you send a message at the right time. Need to tell your customers about a newly launched product or a weekend sale? Use your app to do just that.