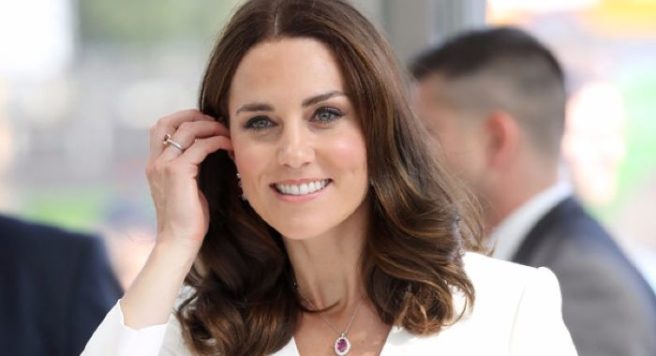 It's safe to say the whole world and their mother is obsessed with Kate Middleton.
From her wardrobe to her kids, we all love seeing what she's up to as well as what she wears on a daily basis.
The mum-of-two touched down in Poland this week, and to no surprise, her adoring fans met her the minute she stepped off the plane.
A number of young Polish students all gathered to see their "idol" visit their country, and even got a few words from Kate herself.
Speaking th the Mirror Online, Polish student Magda Mordaka said: "We are fans of the British monarchy. We have a Facebook group.
"We love [Kate Middleton's] style, and her contact with people. We were waiting for this visit from the beginning. What would she wear? Would she bring her children?
"We were telling her that she is beautiful and perfect," Magda said.
However, Kate had a quick comeback to that comment, and told Magda and her friends, "[That's] not true… it's just good make-up."
What an absolute queen. We don't think we could love K Middy any more than we do now.
Feature image: WireImage